Blog — personalized travel organizers
Posted by Trunk Show on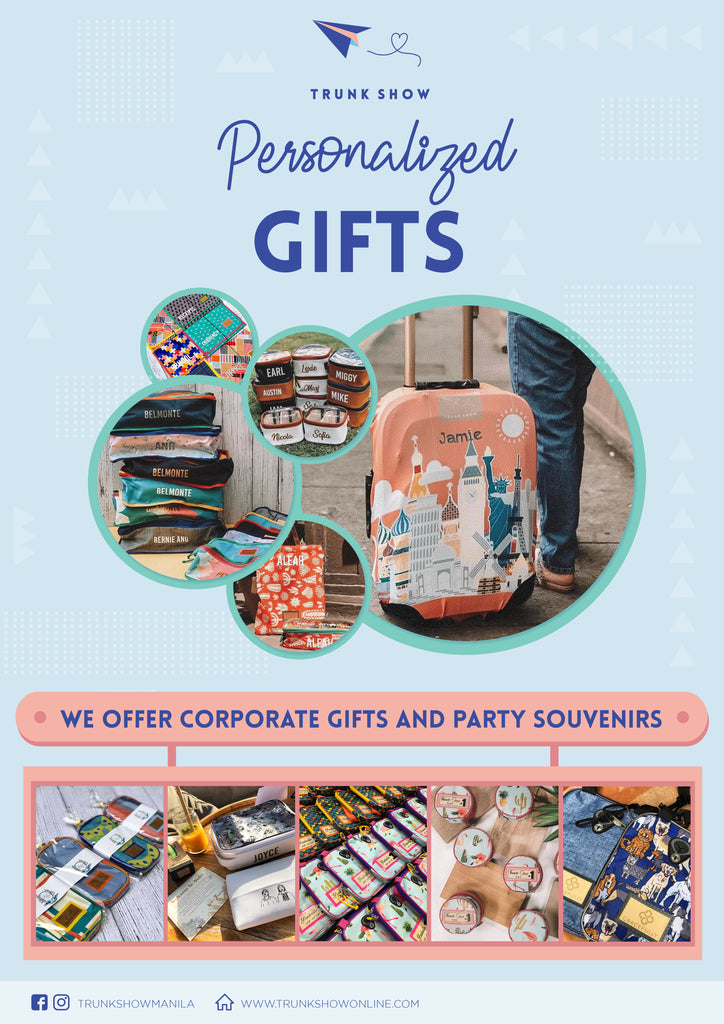 Personalize Trunk Show's travel organizers with your own logo or name. 
With an affordable price range and a low minimum order quantity requirement, it is perfect for:
* Corporate Giveways
* Party Favors
* Wedding Giveaways
* Gifts
* Reselling
 - Treat your clients and guests to items that are fun and useful. It will create a good impression and will reflect positively on your brand. Also, they will always have you in mind as they find themselves frequently using your giveaways. 
- Have you always wanted to start your own business? Personalize our travel organizers with your own logo, choose your own fabric and start earning today! 
Tags:

birthday giveaways ph, bridal shower ph, christmas gift ideas, christmas gifts, corporate giveaways ph, giveaways ph, locally made giveaways, organizers ph, party favors ph, personalized christmas gifts, personalized gift items, personalized gifts ph, personalized giveaways ph, personalized organizers, personalized ph, personalized travel organizers, travel organizers, unique christmas gift ideas, wedding giveaways, wedding giveaways ph